Kitchen Designs to Suit Your Lifestyle in Balwyn
POSTED: 20/04/2017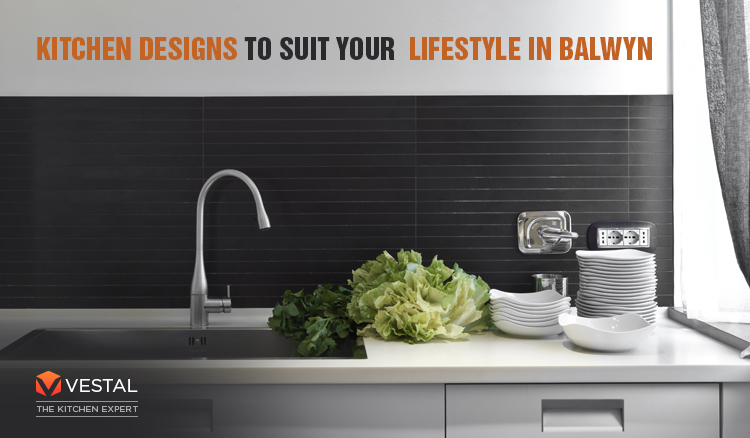 Kitchen Designsin Balwyn
Vestal Solutions at Balwyn offers innovative kitchen designs that match your lifestyle. Kitchen renovation is a task that involves a lot of preparation and planning. If you want to build your dream kitchen, you will need to spend some time to make sure that your wishes are conveyed to the representatives who will be dealing with the designing of your kitchen. Communication with the professionals in our team is absolutely necessary to achieve a design that well-suits your lifestyle.
The kitchen experts at Vestal Solutions understand the important role kitchen plays in your life. It can be the place where the family spends quality time together, it is the place where you invite a friend to, to have a chat over a cup of coffee and it is the centre of events such as parties. Contemporary kitchen designs take into account every need whether it is something that you need on an everyday basis or something that you will need only on special occasions.
Your kitchen may not necessarily need a large scale renovation to match your requirements. Sometimes changes in the furniture and lighting are sufficient to give it the look and experience that you desire. Using mirrors, lighter shades of colours and making ways for natural lights to come in, a small kitchen can give the feeling of a much larger kitchen. You can enliven a dull kitchen by adding a few live plants and herbs to the interior design.
Very often, in older kitchens, there is a lack of a comfortable place to sit and read, or just relax during breaks between cooking or when you are waiting for something to be baked. This situation can be easily altered by including a window seating arrangement with some plush cushions added for comfort and style. Incorporating a sofa in the kitchen design is also not uncommon.
Contemporary kitchens make sure that kitchen is not a place to sweat and toil, but a place where people can come together and have a great time. It is not secluded from the rest of the house. So the person taking the responsibility of cooking at any time can interact and engage with the rest of the residents.